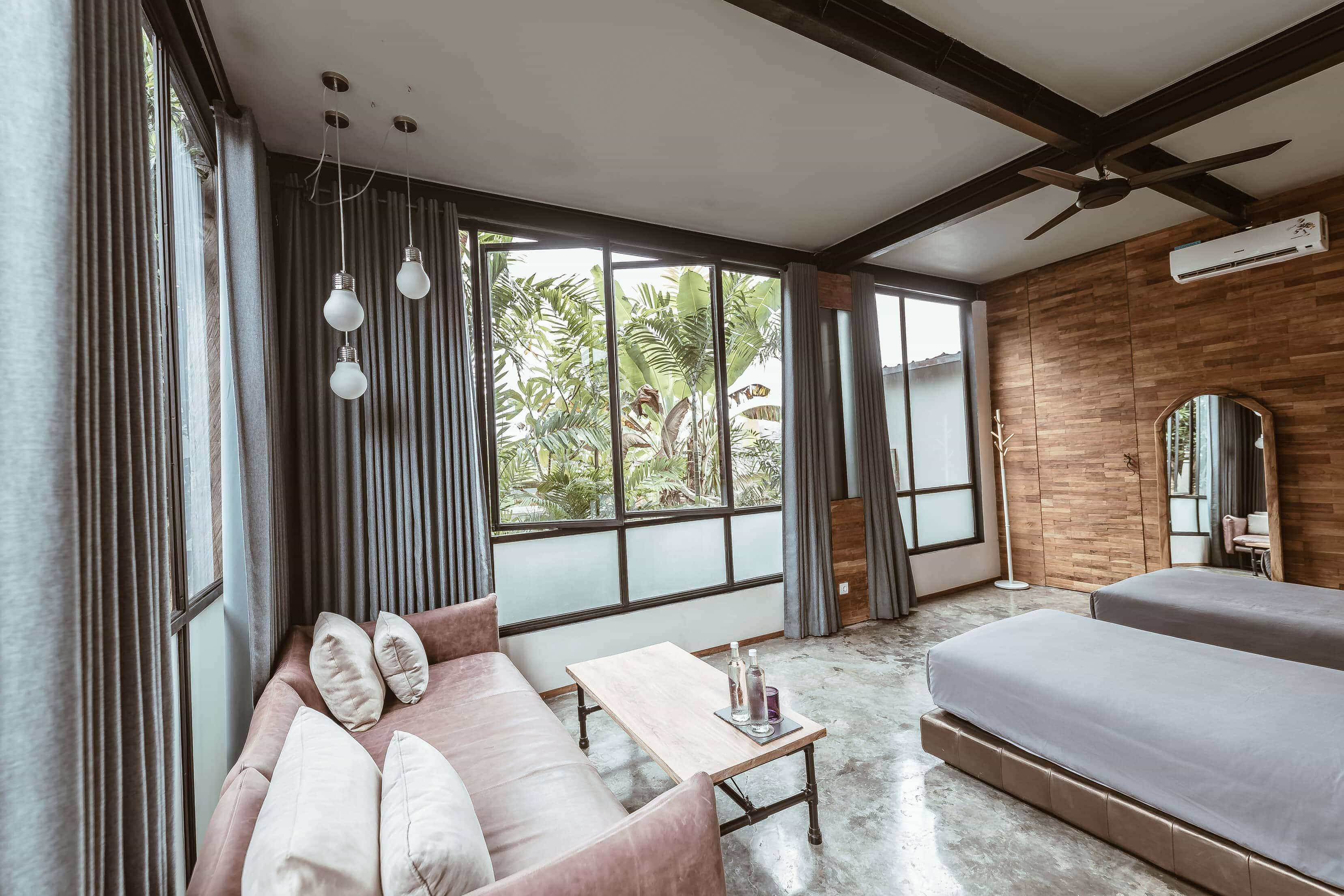 THERE'S SPACE FOR EVERYONE IN THE COSMOS
The Cosmos offers two different areas each with it's own yoga shala, swimming pool, shared kitchen and a choice of room sites for comfortable accommodation to suit a range of budgets, each has its own unique atmosphere.
Contemporary, industrially inspired, comfortable and minimalist, the rooms are equipped with AC, hot water showers, closet, sizable beds and amenities.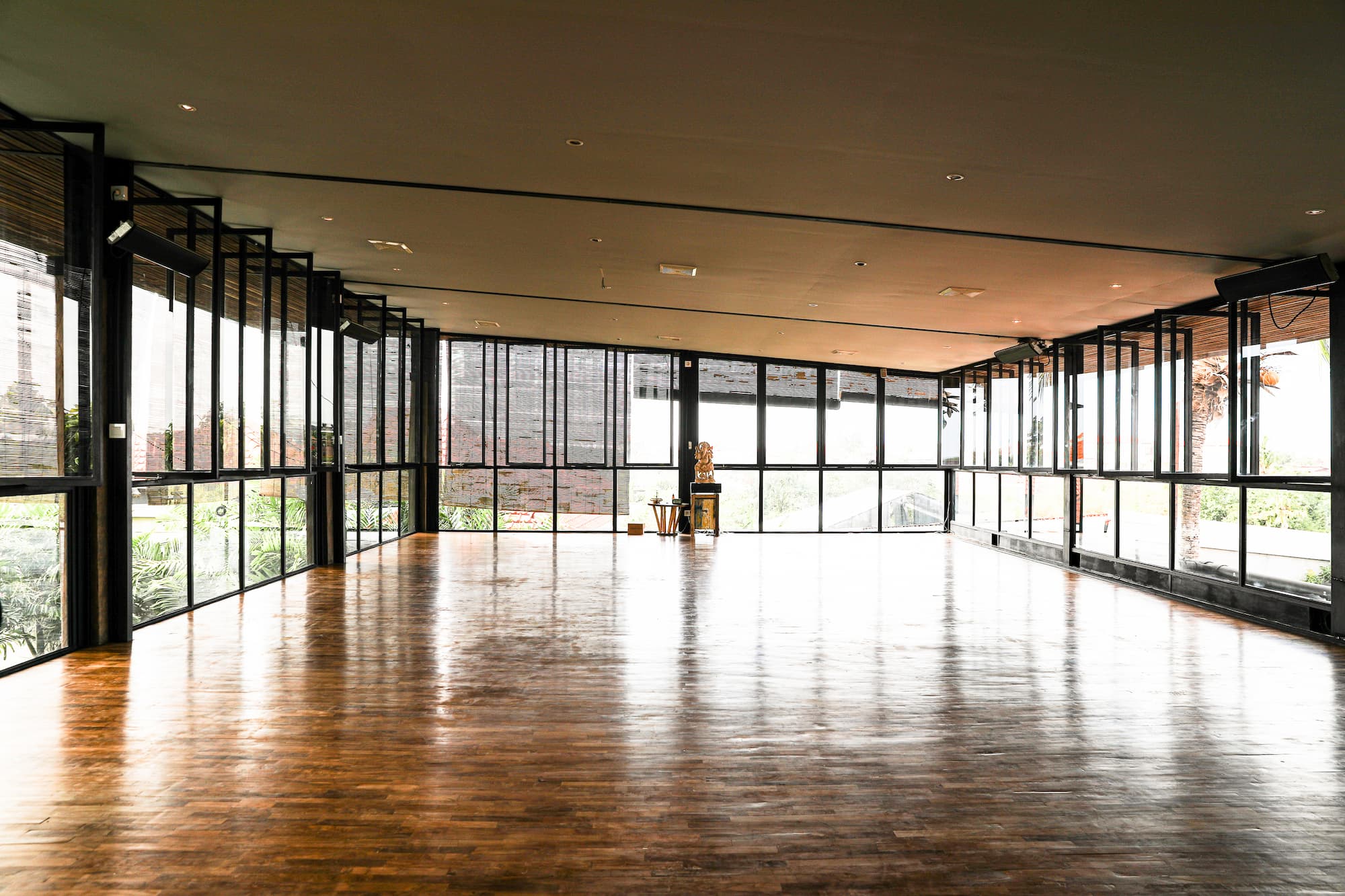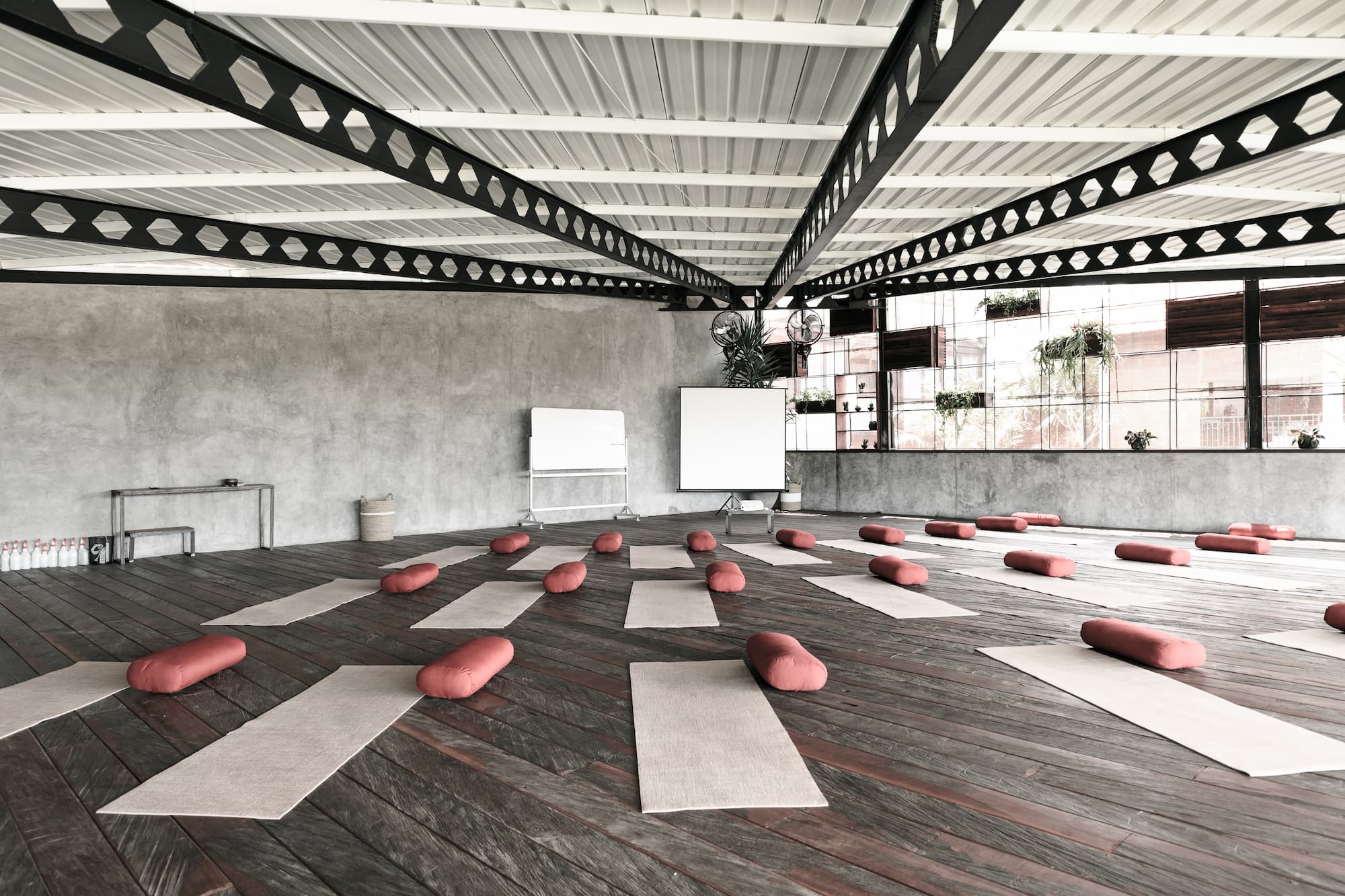 Space 1 has a capacity for 20 people in shared twin beds.
Space 2 capacity is for up to 17-18 people.
The location is perfect for full spiritual and mental immersion into whatever event is being held. Spaces (Shalas) are a few blocks away from the road, surrounded by rice fields and private villas, quiet and peaceful surroundings.
In the shalas there are good quality:
Mats
Blosters
Blocks
Belts
Straps
Eye pillows
You will also be able to use a video projector for lectures, presentations or simply a movie night.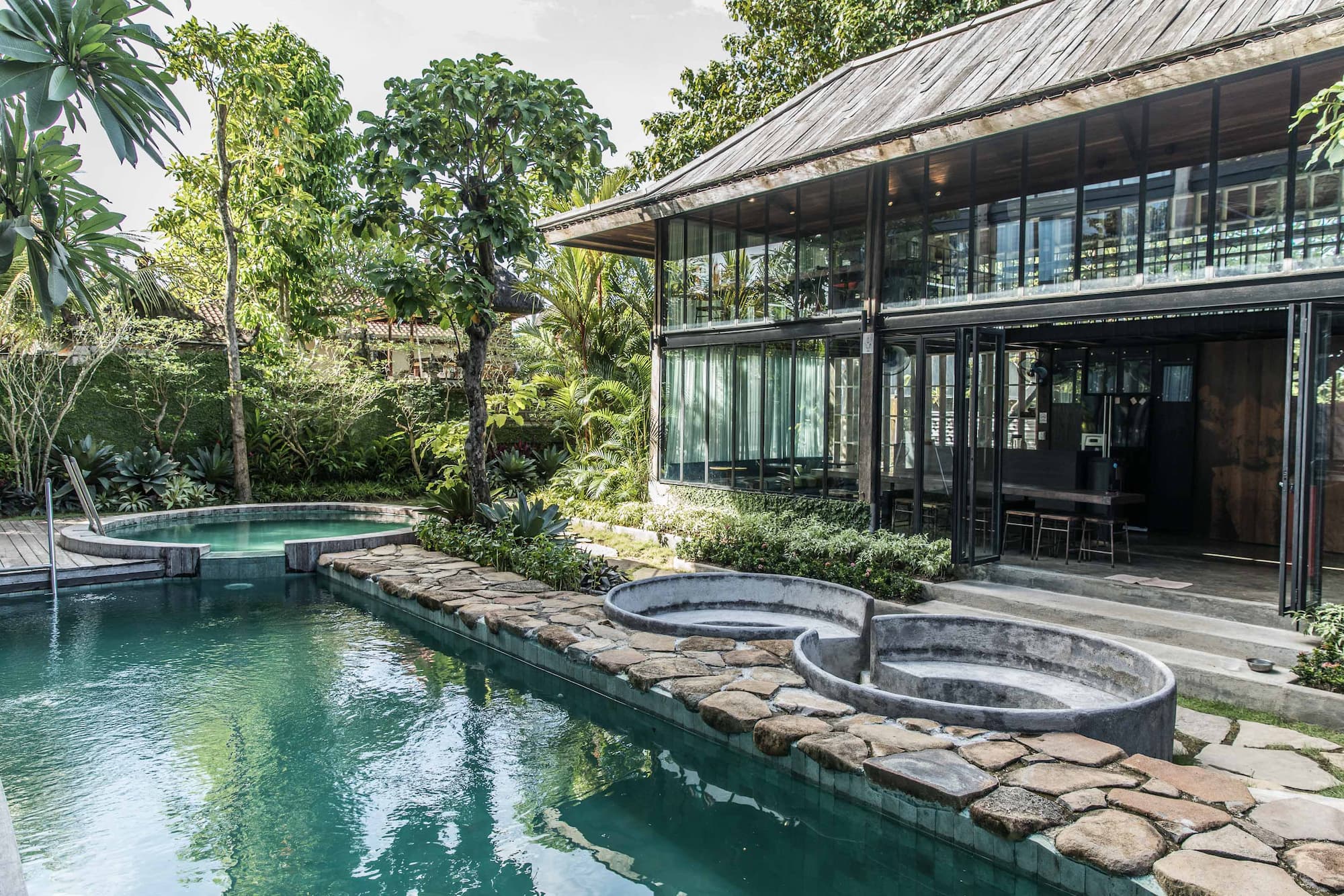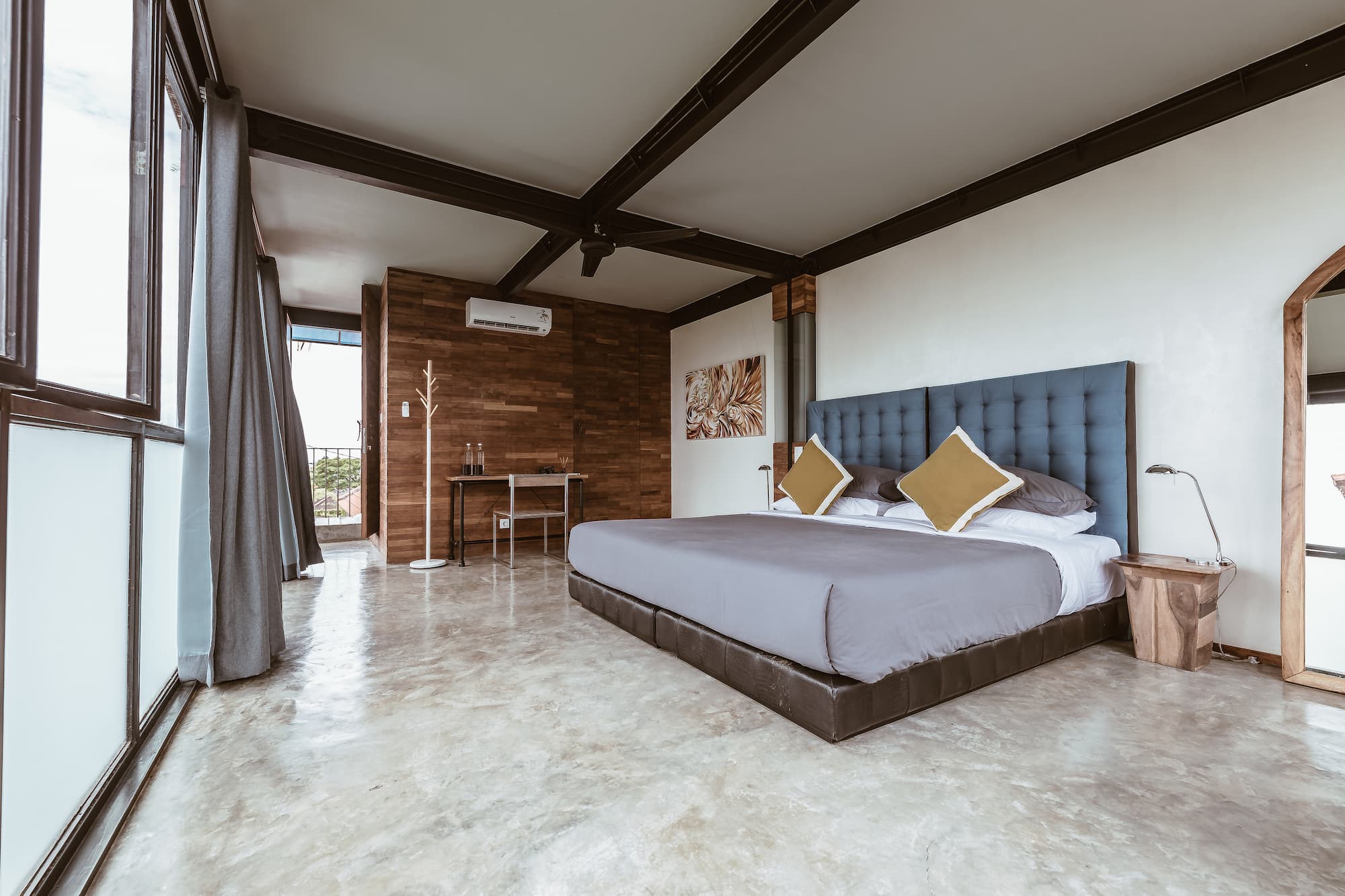 Shala/Space 1 has beautiful green garden, swimming pool and spa filled with holy water from Singaraja in Bali and features UV filtration system. As well as Cosmos 1 has a common area for lazy afternoons, evenings, group gatherings and yoga trainings.
High-speed Wi-Fi is available on both premises day and night.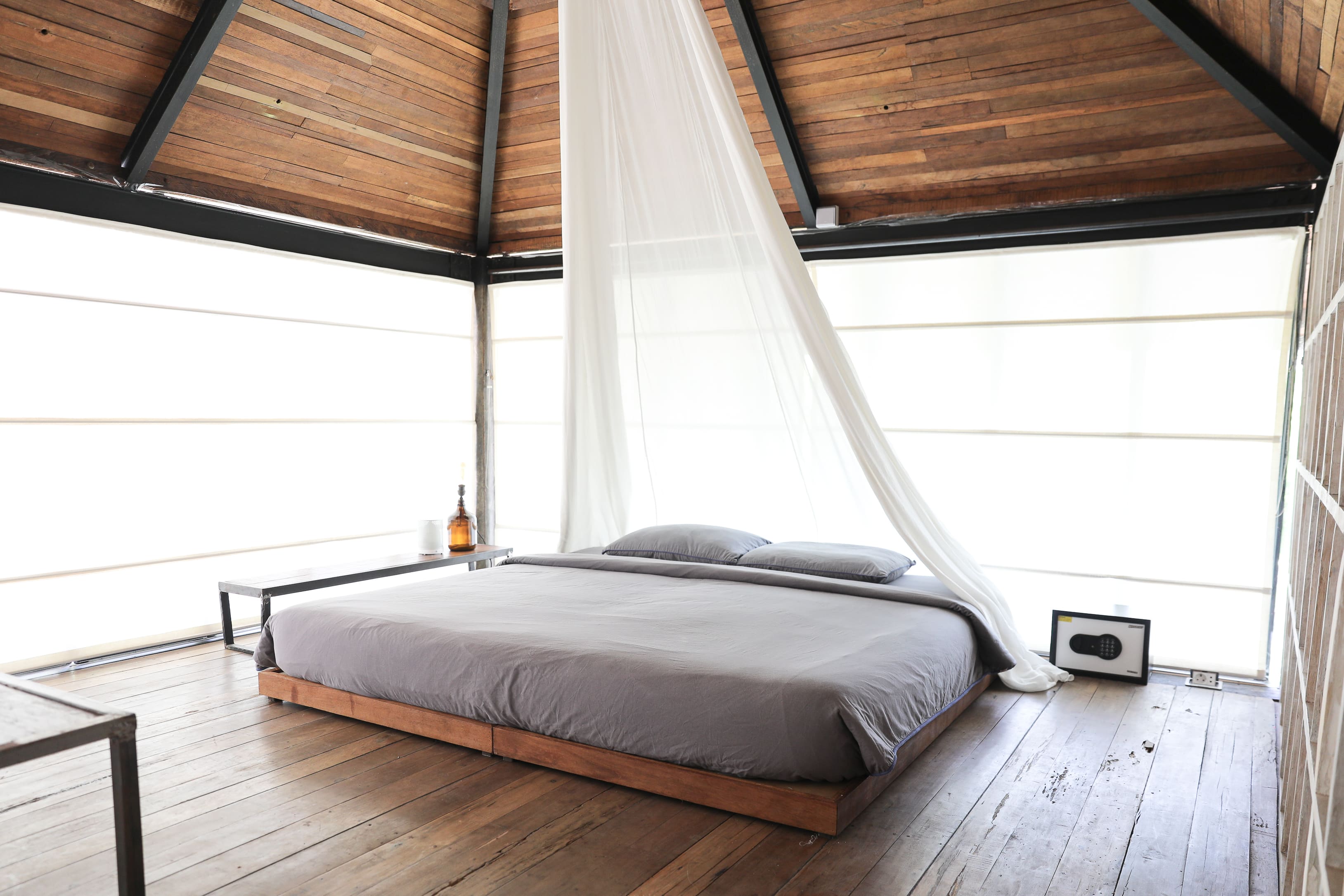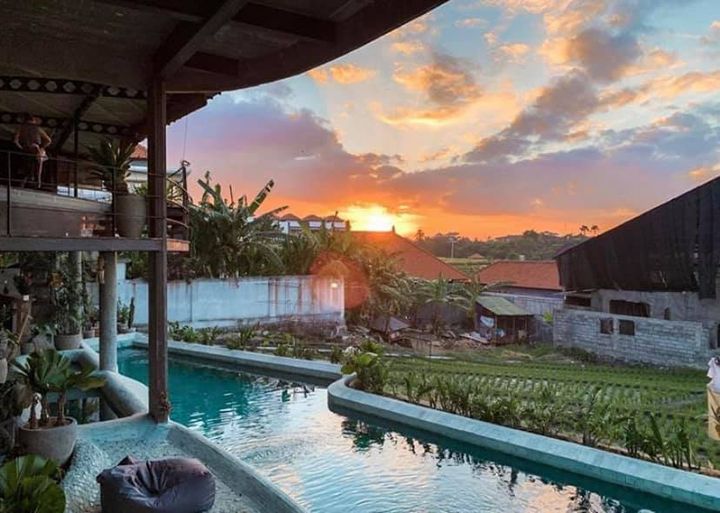 Shala/Space 2 also has a common area and swimming pool overlooking the rice fields for everyone to enjoy and offers a more affordable accommodation, we ensure that the comfort of stay is at a very high level.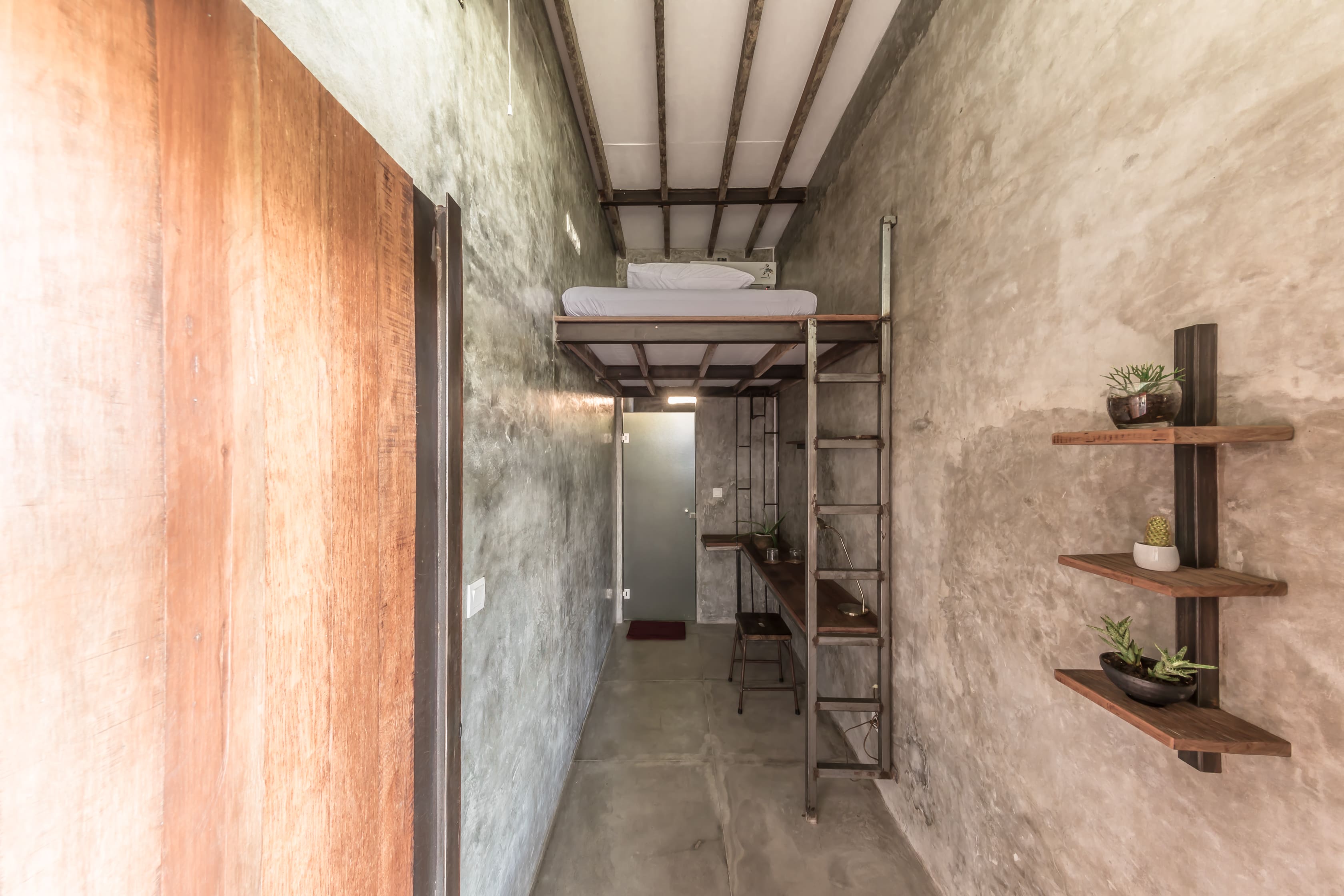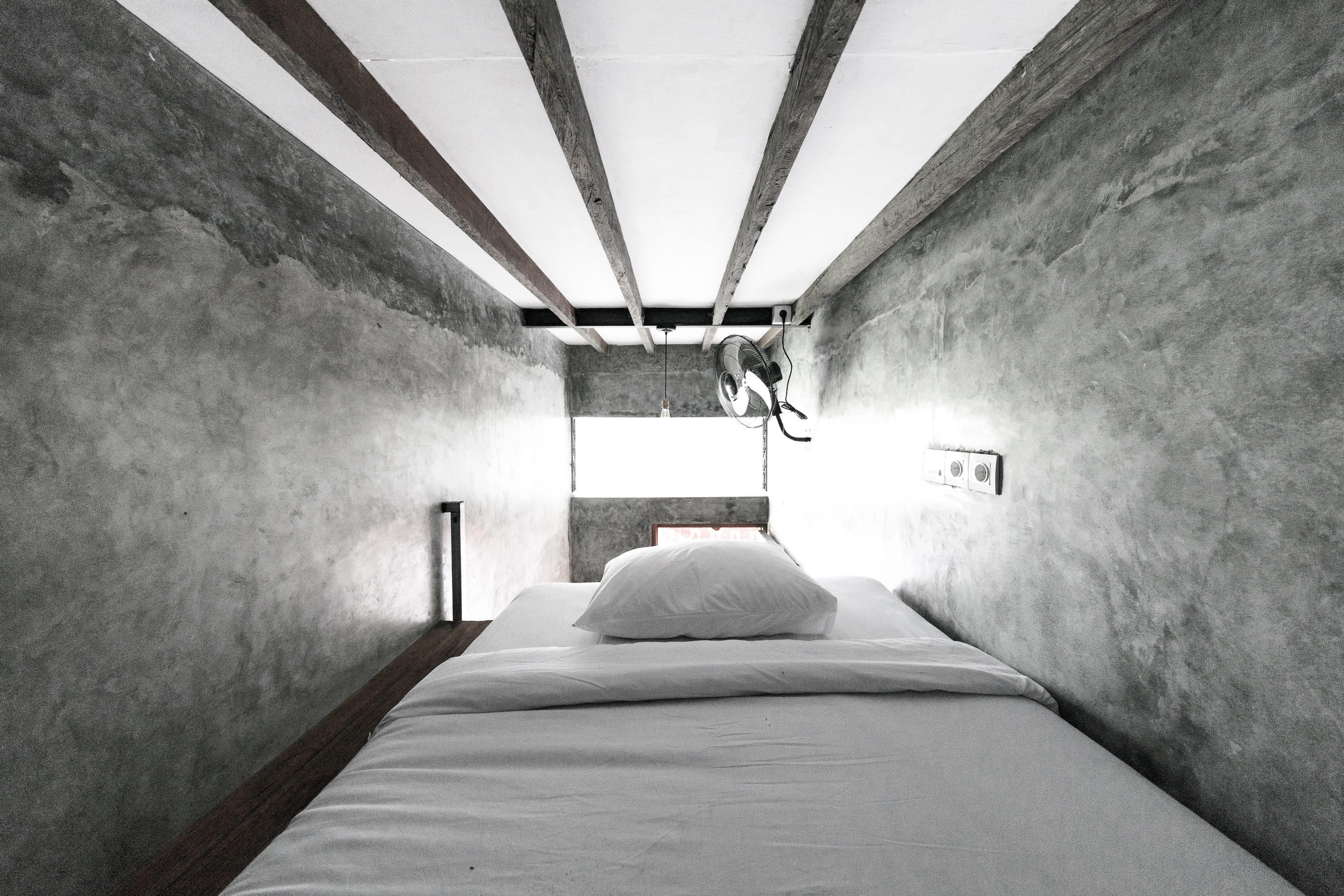 We provide the same level of housekeeping service in all spaces: the rooms are cleaned and fresh drinking water is delivered every day. Each have the same essential set: AC's, wi-fi, bathroom amenities, towels.
All premises also have a small common kitchenette for making hot drinks or snacks; 'chilling' areas for resting and connecting, and beautiful swimming pools with artesian water.