listen to the sounds of the Cosmos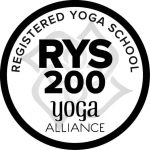 A CONTEMPORARY OASIS,
PERFECT TO HOST YOUR RETREATS
ON THE ISLANDS OF THE GODS.
Cosmos Oasis is a TRANSFORMATIONAL OASIS in world famous Canggu, Bali, designed to host retreats, a container for learning & expanding consciousness ,and to enhance positive experiences and practices.
All services and facilities are in the one place so concerns of the outside world don't intrude or are not even thought about.
The energy within Cosmos Oasis is conducive to developing your connection to a fulfilled existence. We invite you to connect with the Cosmos and how we can partner and be of service to you so you can give the best experience of your teachings.
HOW THE COSMOS WILL SUPPORT YOU
Built with love, our "Oasis" is equipped with all necessary facilities and comforts to create a wonderful stress free environment for hosting retreats. Surrounded by rice fields and within walking distance to world famous Canggu beach, cafes, beach clubs, shops, temples, other great cultural and natural attractions. The authentic ambiance of Bali charms you, and this neighborhood will excite you.
We are a modern sanctuary for an international community connected by a profound desire to elevate consciousness and sustain a high, yet deep, quality of life.
Inside the Cosmos it is easy to foster an international community with "like minds" and to stay connected.
<
YOU TAKE CARE OF YOUR CLASS;
THE COSMOS TAKES CARE OF EVERYTHING ELSE
We have a long and deep experience providing the right space and facilities to our partners. Join us and we'll help you to make the most of your retreat, so you can focus on your students and guide them through your teachings.
Whether you have a business that offers (YTTC) and you are looking for the perfect venue to bring your teachers and community, or if you are a yoga teacher and you have students but you're missing a beautiful place to host them, Cosmos has space for everyone.
We will always be happy to introduce both new and ancient modalities and would love to talk to you about your own teachings that we could share.
THERE'S SPACE FOR EVERYONE IN THE COSMOS
Cosmos Oasis provides a state-of-the-art collaborative space for our guests and partners. Quality is our passion and we deliver our guests peace of mind during their stay.
THE COSMOS NOURISHES THE SENSES
Cosmos serves you with fresh, plant-based cuisine. Our health-conscious menu is sourced from clean and organic vegetables and fruits, combining fresh local ingredients with nutritive recipes