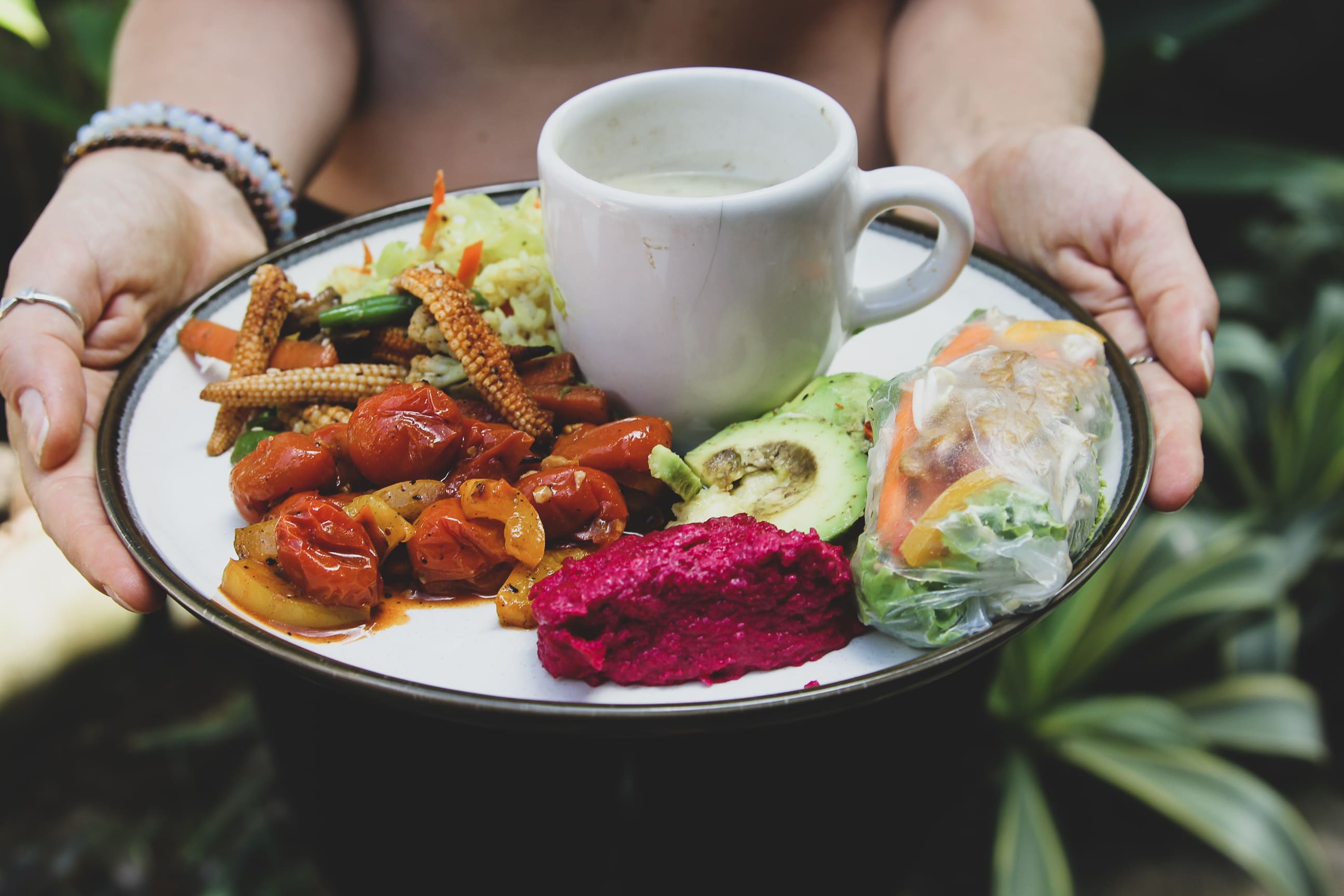 ENERGISE WITH FOOD FROM THE COSMOS
We see food as energy as energy and Cosmos Oasis works only with best , most of which are sourced in Bali, and lovingly prepared with attention to detail in our on-site kitchen.
Focused on vegetarian, vegan and raw food, the cosmos offers diverse fusion recipes in a peaceful and tranquil setting.
Energise with juicy tropical fruit, crunchy organic vegetables, crisp salads and fragrant herbs while sipping on a juice or sweet, colourful herbal tea.
Our catering packages can be customized for your event/retreat/Teacher Training to enable a full immersion into the training/learning process.